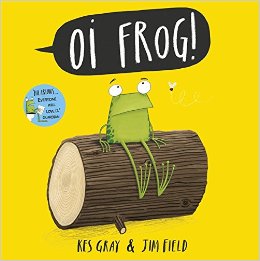 Oi Frog..
The children loved reading the book 'Oi Frog' by Kes Gray this week, they had a good giggle at pea's sitting on fleas and frogs sitting on dogs and loved making up some of their own versions.
From this, we looked at the patterns in the words and discussed Rhyme using our rhyming wheel and played lots of fun rhyming games. The children then wanted to make a river for the frog to sit in and go on their own rhyming hunt! They were wonderful!
The children have also really enjoyed our Daily Dough Gym working those fine motor skills to 'Uptown Funk', the children love doing their best dances with baby small and toby tall!
We will be having lots of fun continuing our rhyming strings next week,

Miss Simpson and Miss Woods,
and the Reception Team.